Each complete module is a corporate top-tier Storyline eLearning module ready for your rebranding and customisation.
Click through to read the specifics on each module and request to view a demo version.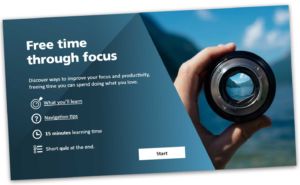 Focus and Attention
A personalised combination of time management and attention management all aimed to help people make the most of their productive time.