People working through great uncertainty value compassion.
Post-COVID-19, huge numbers of Kiwis are embarking on a substantial journey of change. Restructures may impact your staff (both remaining and departing), and all will have people close to them struggling through the most considerable upheavals of their lives. In short – compassion will help us pull through!
The module focusses on compassion for colleagues and customers, but the lessons and benefits of growing personal compassion are applicable and will benefit the whole of our society.
Help your people look after each other during these challenging times – remind them of the value of active compassion and show them how it's done around work.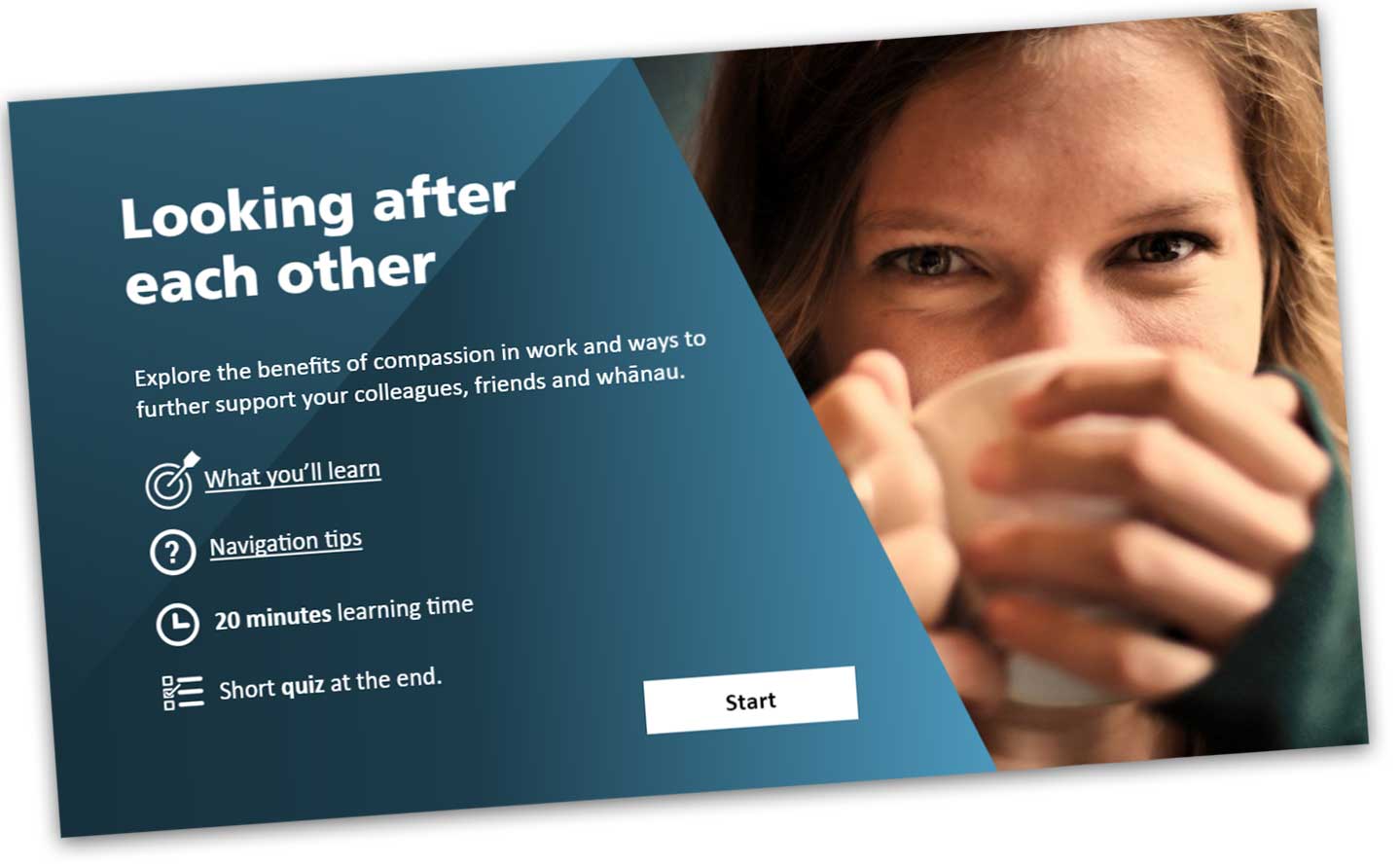 By the end of the module, your people will be able to:
Describe the wide-ranging benefits of growing their compassion
Describe the science demonstrating that compassion training works
Practice ways to grow their personal compassion
Demonstrate compassion in work situations
Overcome compassion barriers
Measure and practice compassion.
Psychological
compassion scale
Learners have the option of completing the 16-rating Compassion Scale. They can store two dated results, so motivated learners can measure improvement across time.
Realistic
human scenarios
As an interpersonal topic, the module focuses on rolemodelling compassionate behaviour in common office scenarios throughout.
Some
actual jokes
Light humour is a feature of all Blair Learning modules, but this module goes one step further. A screen on jokes endeavours to get learners smiling and consider how great it feels to give a good smile.
Realistic
quiz
A five question quiz provides assurance that your learners understand the value of compassion, what compassion looks like in a workplace setting and how they can grow their own compassion.
Sample page: One of the scenarios role-modelling compassionate workplace behaviour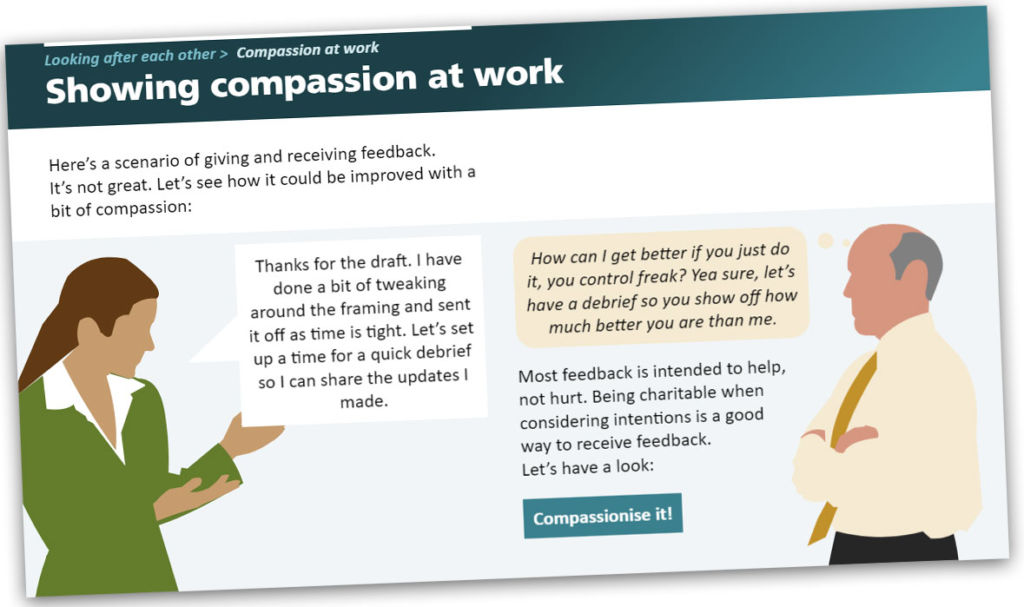 Specifications
20 minute learning time
Optional video (YouTube)
Easy rebranding
Storyline 360 source file