Climate change needs addressing. Share this module with your staff to make an outsized difference.
In the face of such a slow burning global threat as the climate crisis it is hard to figure out what we can do as individuals to make a difference. The answer is actually quite simple – do our little bit. But actually do it.
This module helps learners understand what needs to be done and the small but important part they, and your organisation, play in responding to the crisis.
COVID-19 has shown we are capable of taking drastic measures when lives are under threat. Climate change threatens far more and reacting costs far less, yet we do little.
You have the power to make an outsized contribution to fighting the climate crisis. Work with me to get your people's eyeballs and buy-in on this module.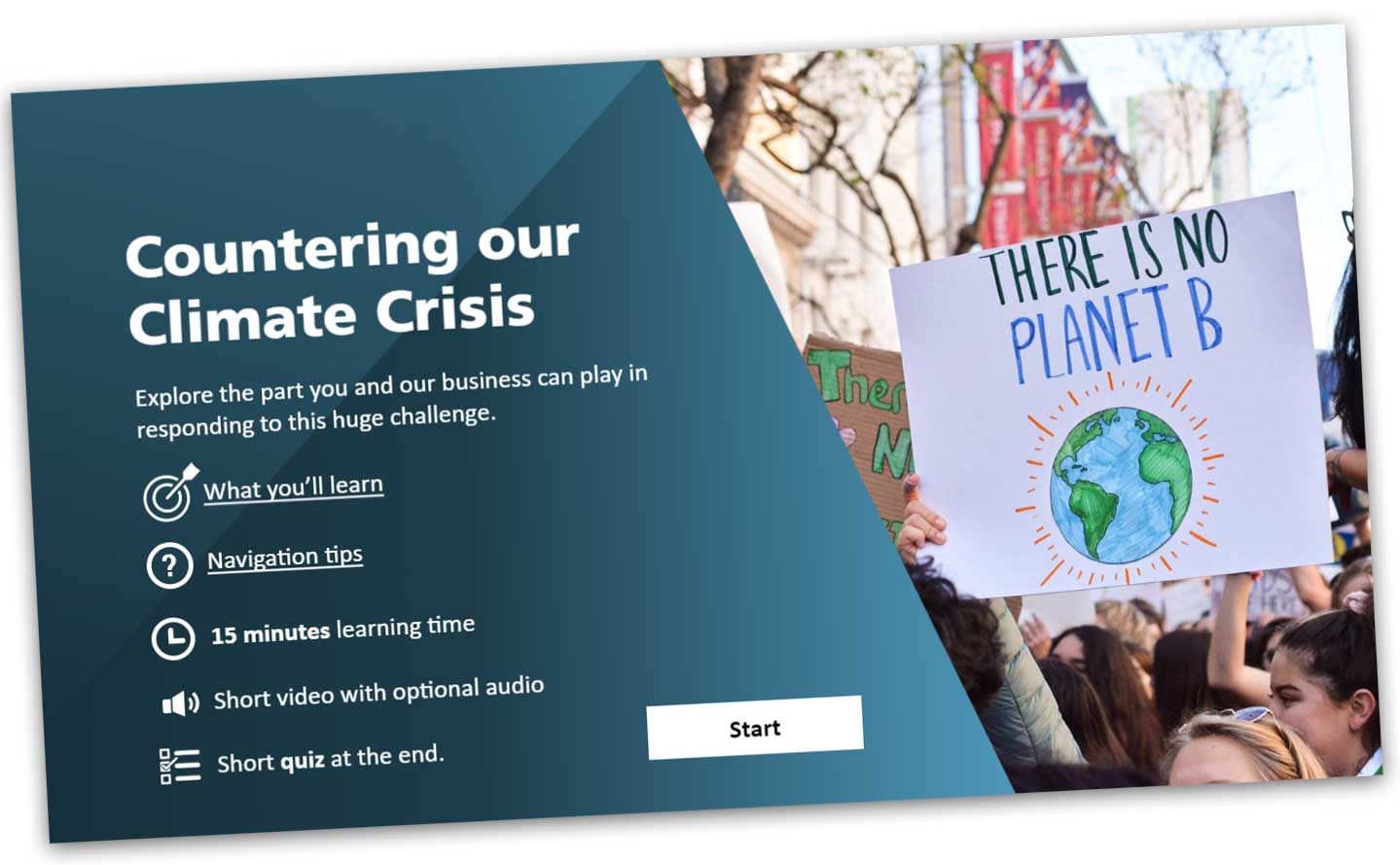 By the end of the module, your people will be able to:
Describe what anthropogenic global warming is and the science behind it
Explain how decisions they and New Zealand make can make a difference
Identify what the business is doing in response to climate change
Identify ways they can lower their individual carbon footprint
Identify ways they can encourage faster and more decisive action
Find more support, help and information.
New Zealand
specific
Emissions-wise we are small fry, yet what we do informs the world. This module acknowledges and explains away the thought that 'we're too small to matter'.
Realistic action to
make a difference
The module doesn't skirt around the political realities of climate change. It explores what needs to be done in the political arena while maintaining a careful neutrality. This isn't window dressing!
Hope and
positive actions
Despair is common when people investigate climate change thoroughly. The module keeps a positive frame of optimism and highlights that all individual action, even tiny, matter.
Knowledge
quiz
A five question quiz focussing on desired behaviours provides assurance that your learners understand your organisations' sustainability position and the proactive steps they can take.
Sample page from the module, showing scientific data and sources.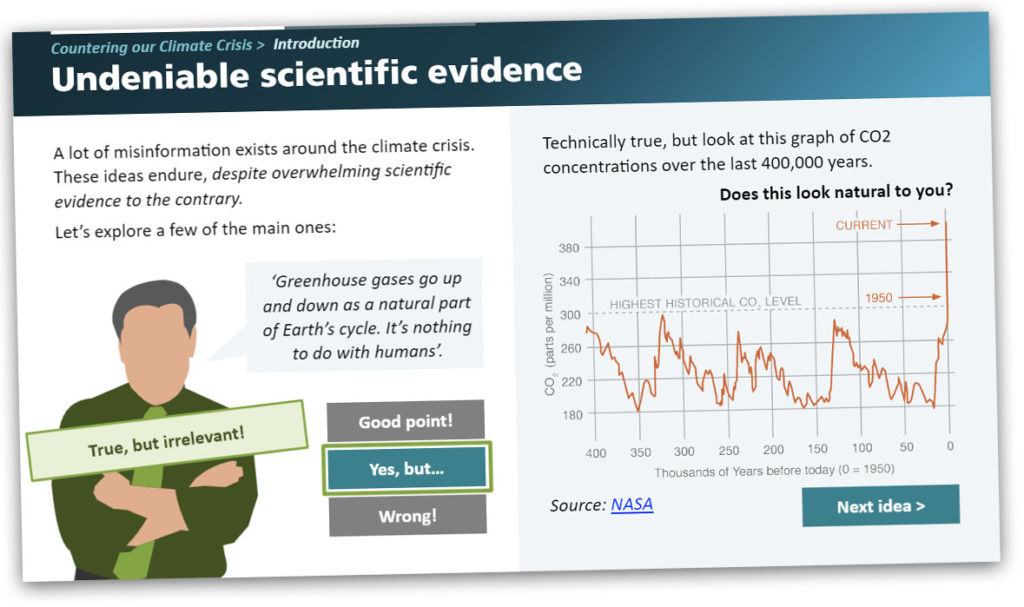 More important than money.
This module is me using my unique skills to best respond to the climate crisis. In recognition of that and my desire to get it out there with as many like-minded organisations as possible, I am offering this module at 50% off standard pricing ($1,500 standard and $2,000 customised respectively).
If that's too much for your organisation and you're super-keen, get in touch. I can provide this great SCORM eLearning module free of charge if your business is serious about climate action. 
Specifications
15 minute learning time
Light audio and video (YouTube)
Easy rebranding
Storyline 360 source file
50% off standard pricing