Help your people find facts in our
post-truth world.
Disinformation and conspiracy theories have New Zealanders actively destroying critical cellphone infrastructure. The worldwide disinformation scene is growing in depth and complexity and the Kiwi workforce have never been trained to view their media critically.
Disinformation can impact your people's ability to make rational decisions, hurt your business and it's reputation.
Research has proven that training helps people resist and ignore disinformation in a social media context.
My Fighting Fake News module will give your people the context and ability to better defend themselves from this growing threat to themselves, your business and our society.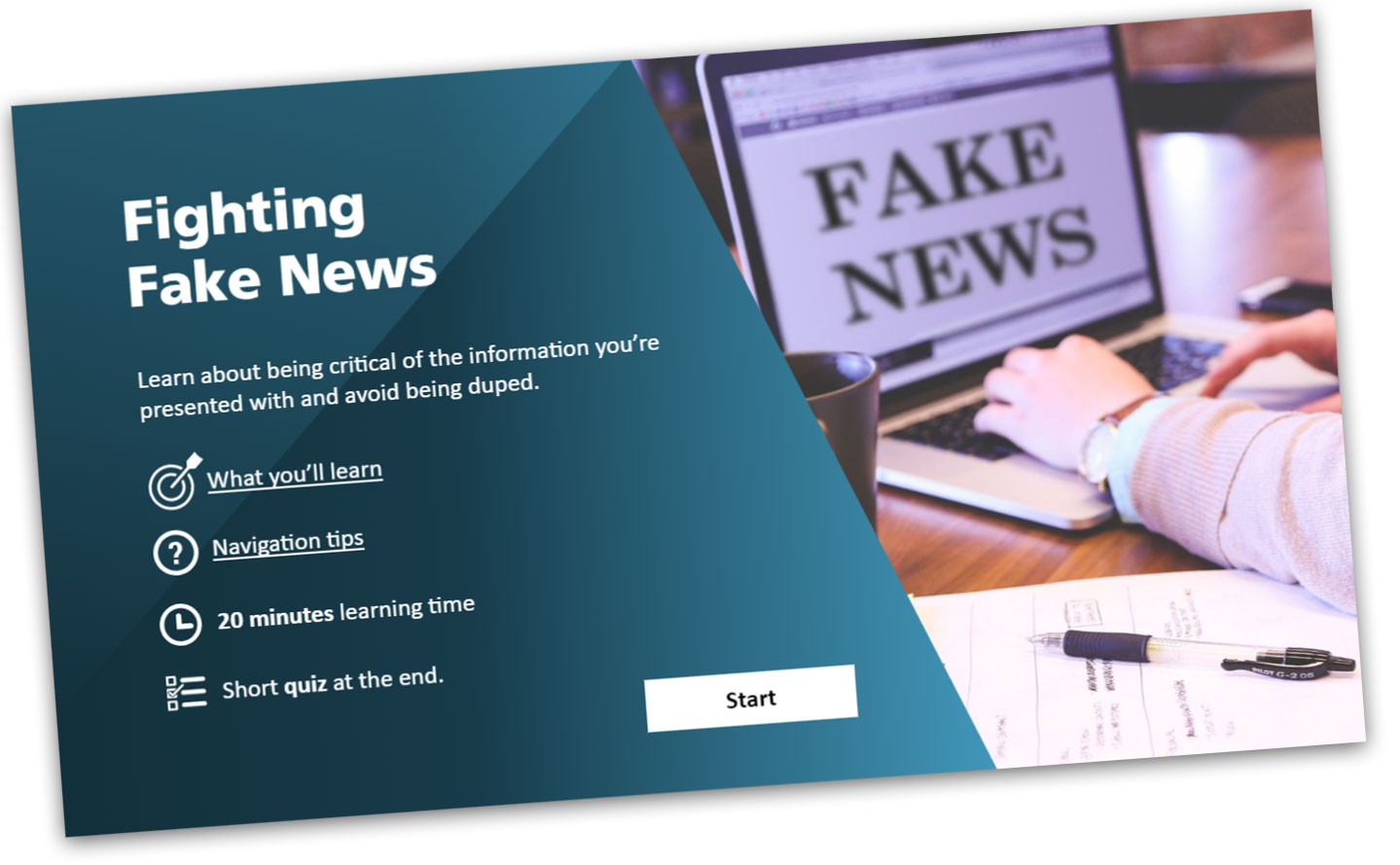 By the end of the module, your people will be able to:
Explain why fake news is a threat to your work
Describe the various motives behind disinformation
Describe the psychological basis and challenges involved in disinformation
Identify ways to mitigate the damage of disinformation
Utilise journalism techniques to analyse information with a critical lens
Find further resources and information.
Realistic
solution focus
People interact with disinformation passively through social media and comments. The module focusses on these interactions, not so much on traditional journalistic fact-checking.
Real-world
practical activities
Helping the learner practice real-world skills, a bit of Javascript coding gets learners taking their reverse-image-searching to the web to verify the legitimacy (or not) of an example New Zealand article.
Beyond
one-and-done learning
Learners are encouraged to email a generated to-do list commitment to themselves to help motivated learners retain what they've learnt. Curated further resources are also provided via email, for interested learners to explore at their leisure.
Challenging
quiz
A challenging five question quiz provides assurance that your learners understand the motives, forms and tells of disinformation, and what they can do to deal with it.
Sample page: The springboard page for the practical reverse-image-search activity.
p.s. name changed to Fighting Fake News.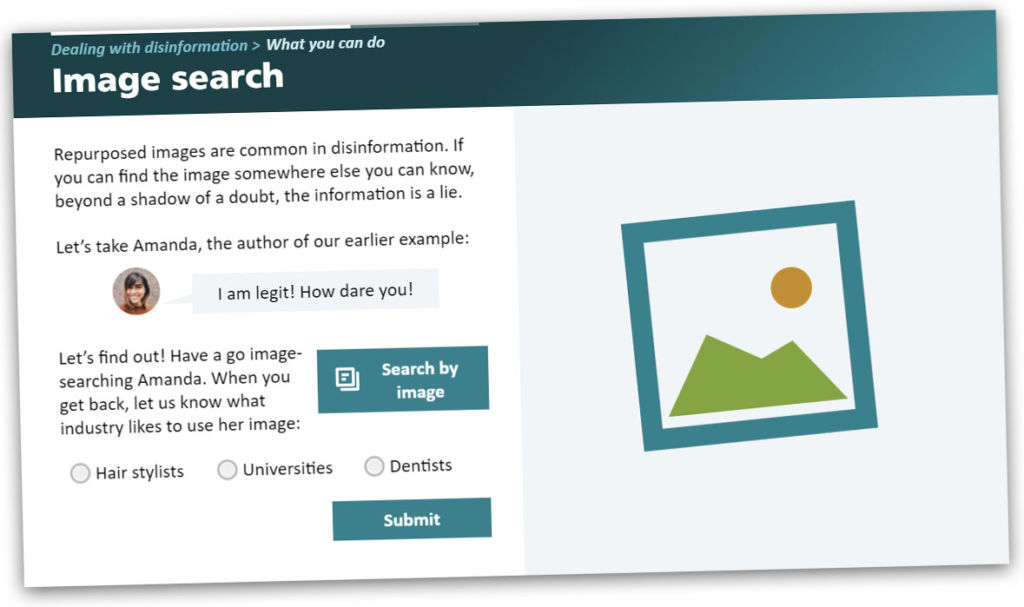 X-File references are cool.
Specifications
20 minute learning time
Optional video (YouTube)
Easy rebranding
Storyline 360 source file