The modern world places constant demands on our attention. How does it impact our productivity?
Intended to help people get what they need done in less-than-ideal work-at-home situations, Free time through Focus guides learners through the best of Attention Management and Time Management practices.
Our work is plagued with distraction. This module will help your people spend time more productively and free their time for other things – great for both your business and your people.
Moving through what is important and motivations and into productivity rhythms and managing distraction, the module asks for input from the learner to personalise and add relevance to their learning journey.
This information generates a deeply personal reminder and tip sheet to help them apply the learning beyond the module and keep good productive habits well into the future.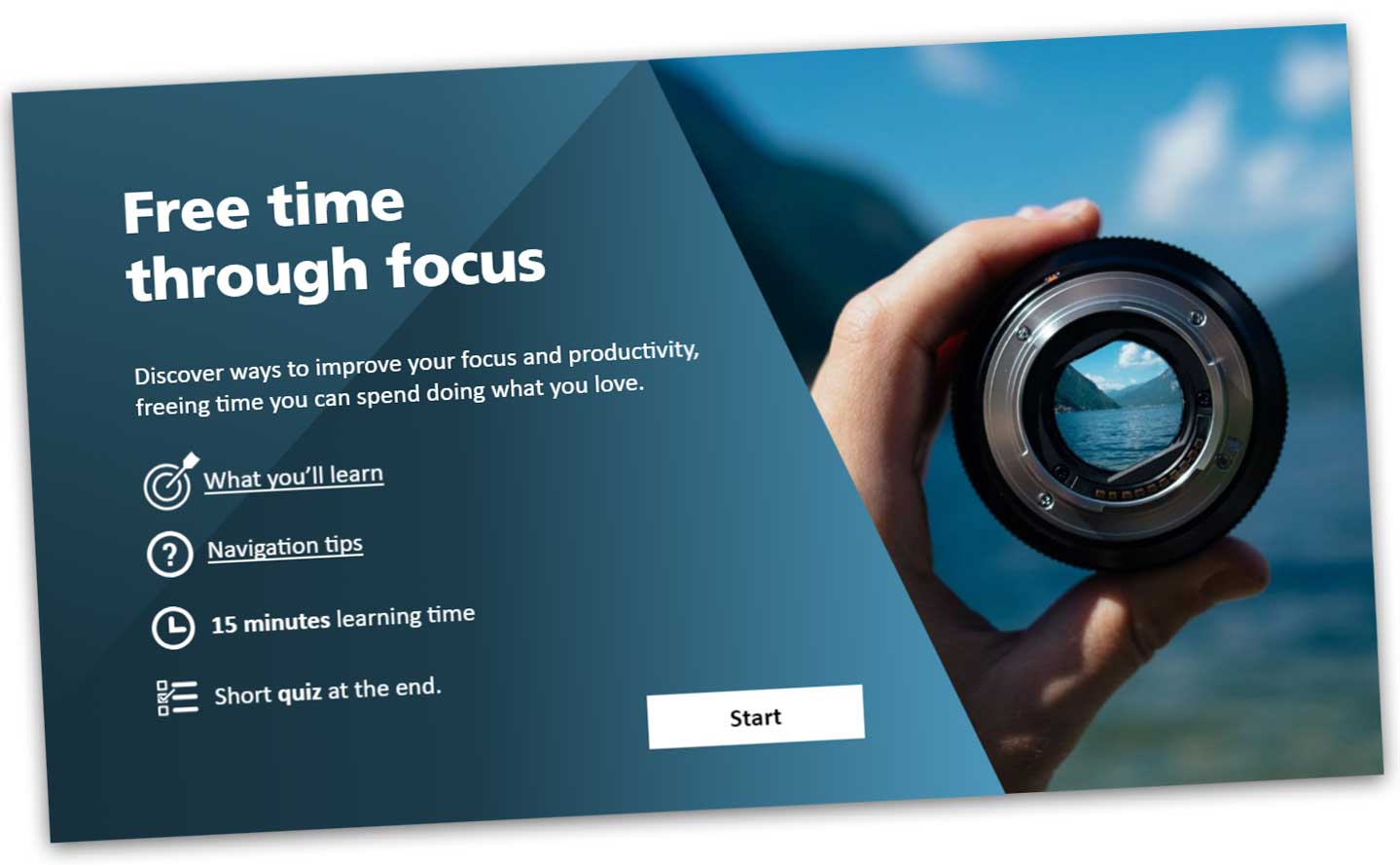 By the end of the module, your people will be able to:
Explain the value in putting the time into managing attention
Analyse a typical days tasks and time usage and its relation to importance
Identify ways to manage their distractions and improve attention
Discover an intrinsic motivation for their important work
Analyse when they have strongest attention and make plans to use it wisely.
Customised
takeaways
The module gathers input from the learner as they work through, and uses that to create a personalised tip sheet to help learners apply the learning to their days.
Functional
tools
The module doesn't just introduce methods but encourages learners to engage with and use their own information while using integrated time management tools.
Continuous 
improvement
The module encourages learners to not get complacent, stay alert and continually tweak their routines and practices.
Personal
quiz
A personal five question quiz encourages the learner to take the lessons beyond the module into their days where it can be of real benefit.
Sample page asking the learner if they know when they're most productive.
This is used to customise quiz questions and tweak the personalised tip sheet to be specifically for their habits.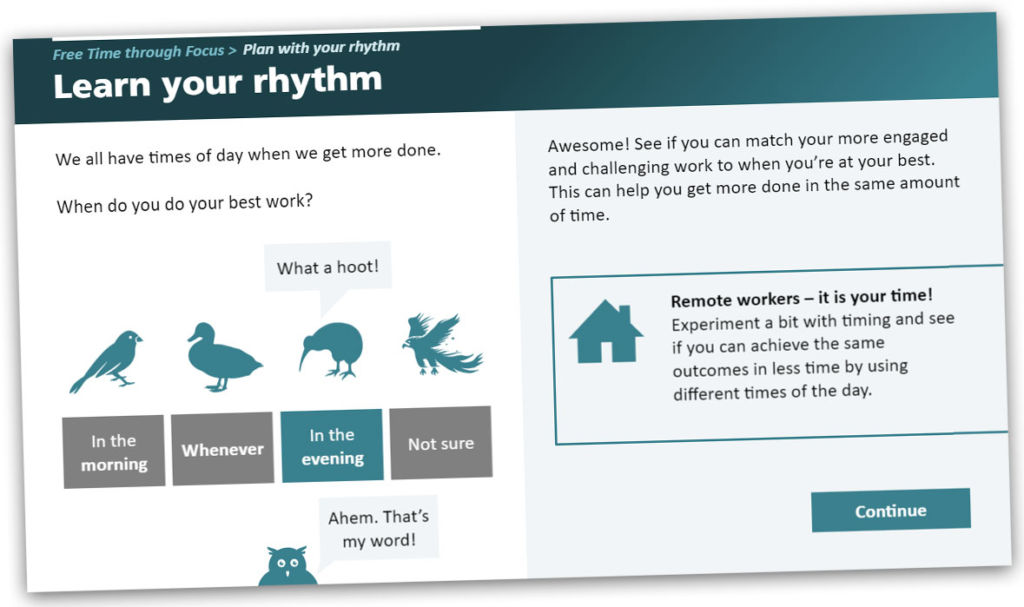 "So engaging – love this format!!! and great content too – made me think!"
 – Anonymous learner
"Keeping things fresh and lively. Great tips, awesome reminders and lots of motivational content in this module."
 – Anonymous learner
"Very interesting (loved the humour!) and definitely able to apply these to work. Enjoyed doing this!!"
 – Anonymous learner
View a demo version
See if this getting this fun and effective module customised for your business is right for you – get in touch to check out the demo!
Contact Larry