Workplace health and safety is greatly improved when your people live a health and safety culture.
Fostering a workplace culture where everybody feels involved, empowered and supported in responding to health and safety hazards requires more than just an eLearning module during staff inductions. But an introduction module can demonstrate to new staff what is expected and remind others of their obligations.
With this module, your staff will learn about what they need to do to look after themselves and their colleagues at work. They'll explore the most common office health and safety hazards and appropriate responses.
Give your people the knowledge and support to contribute to a workplace with an effective health and safety culture. Give them this module.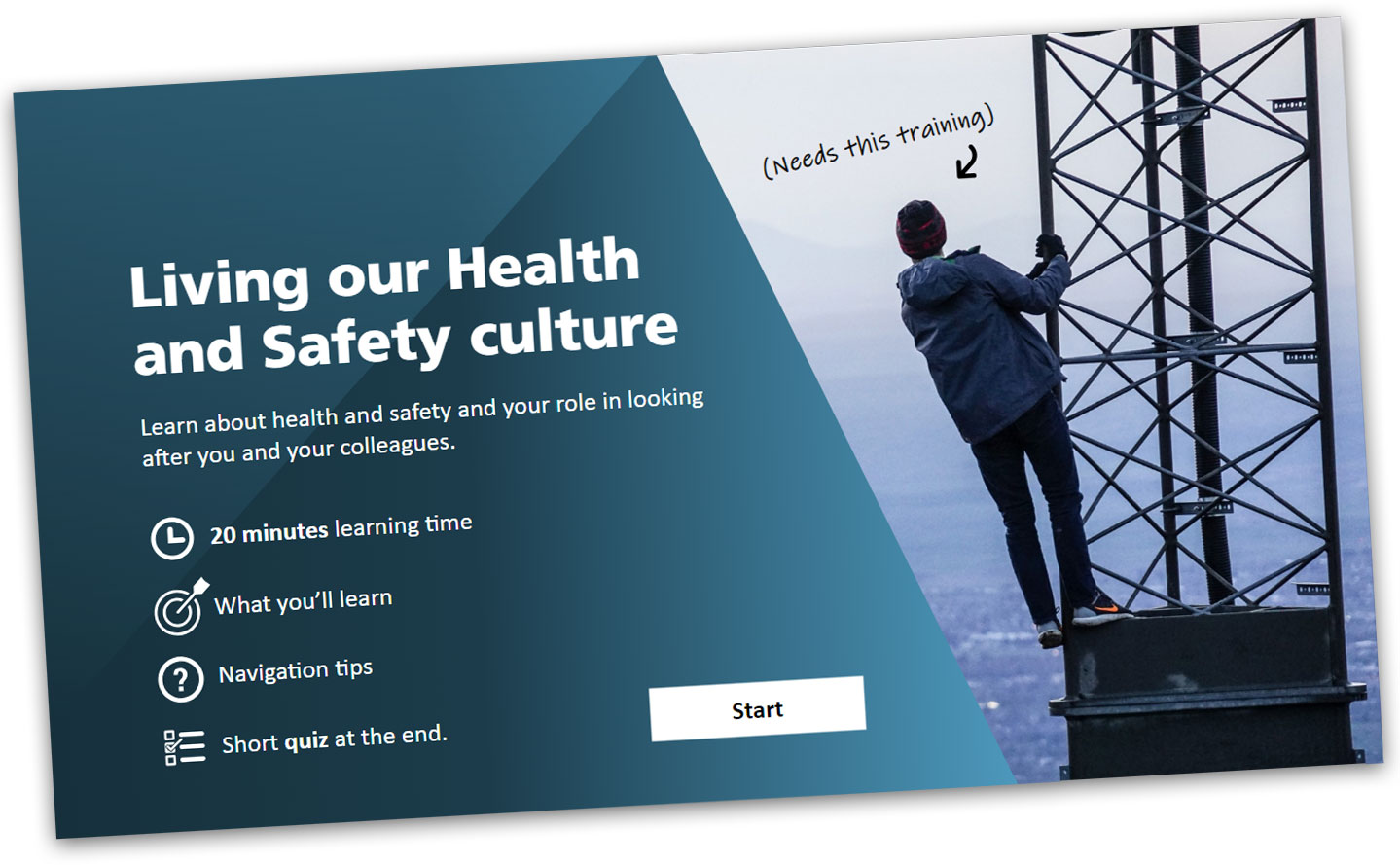 By the end of the module, your people will be able to:
Describe the importance of good health and safety
Describe the Health and Safety attitude we have at work
Identify the roles and responsibilities for health and safety at work
Identify common hazards in the office environment
Assess the risk and respond to hazards appropriately
Identify what a health and safety incident is
Report health and safety incidents and make health and safety suggestions
Find further help and information.
Sells the
importance
Health and safety is no 'box tick', it's important stuff. From the outset, the module encourages learners to treat health and safety seriously.
Incorporates existing
quality multimedia
Why re-invent the wheel? There's great material freely available. The module incorporates YouTube videos to better-explore particular health and safety areas where relevant.
Solutions
focussed
Good Health and Safety culture involves responding, and the module goes beyond identification to helping learners take the initiative and respond to common hazards too.
Challenging
quiz
A challenging five question quiz focussing on desired behaviours provides assurance that your learners understand their role in sustaining a positive health and safety culture.
Sample page from the module, showing the navigation page for exploring and responding to five common office hazards.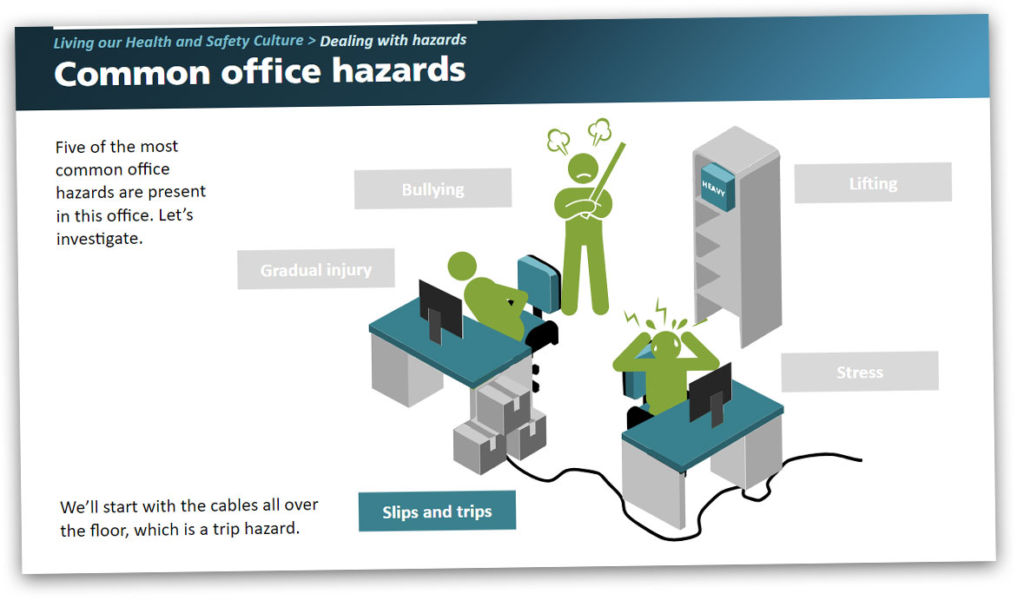 Specifications
20 minute learning time
Light audio and video (YouTube)
Easy rebranding
Storyline 360 source file