Supporting staff wellbeing is
good business.
The reported wellbeing of people in New Zealand continues to decline. Stressors and struggles press folks to ignore their needs and impinges on the time they need for self-care, and it can all snowball. This module encourages people to put their personal wellbeing at a higher priority and gives them some ideas for improvement.
Intended to be part of a larger wellbeing program, this module mainly focuses on personal wellbeing and what individuals can do. Further workplace elements can be added where relevant or provided as a separate companion module.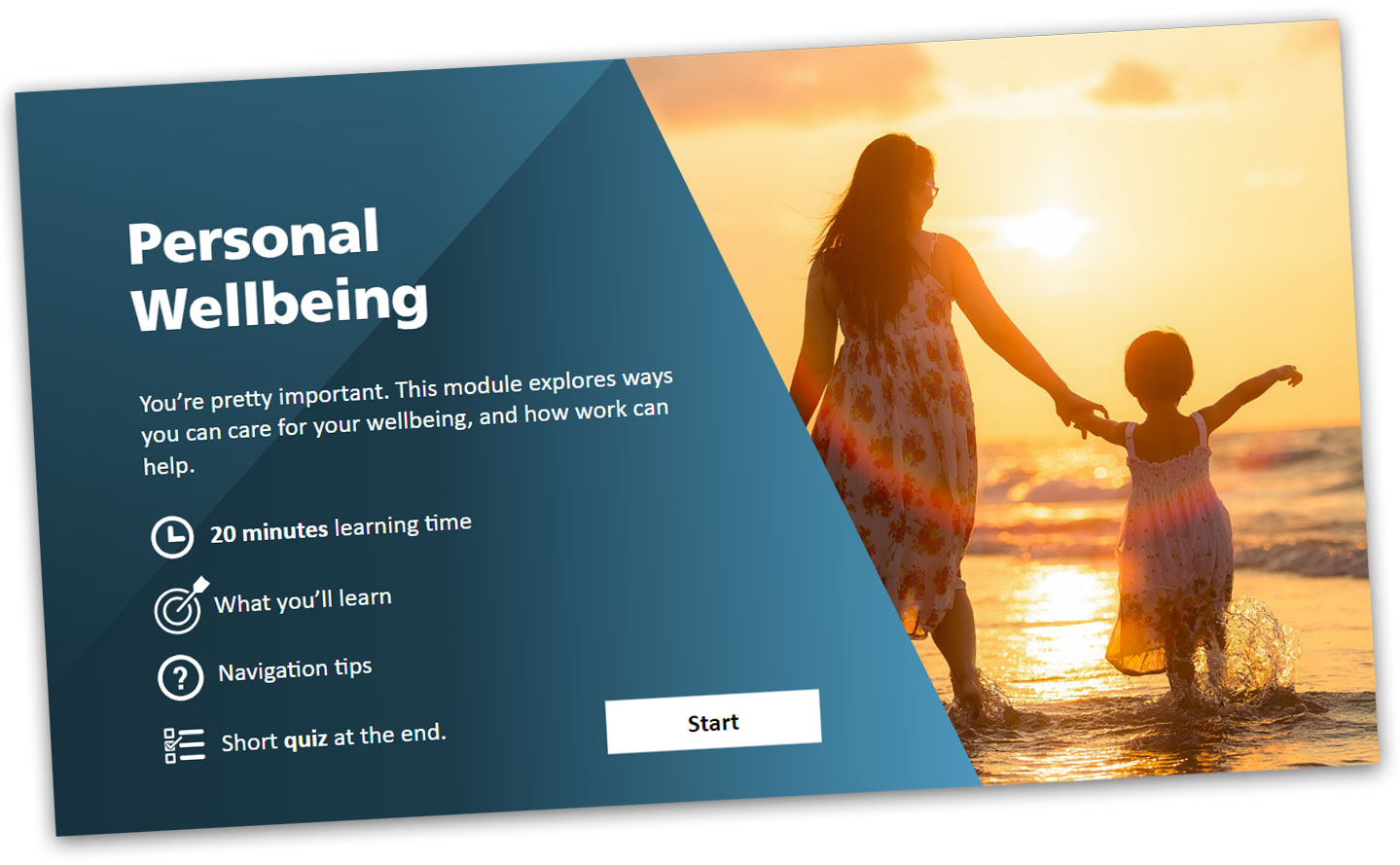 By the end of the module, your people will be able to:
Describe your commitment to their wellbeing
Identify their wellbeing risk areas
Describe the four pillars of personal wellbeing
Describe ways to address wellbeing in each area
Identify warning signs of poor wellbeing
Commit to ways to improve their wellbeing
Find additional help and resources.
Individual wellbeing
survey
To gain buy-in, a quick wellbeing survey begins the course which then highlights to the learner the wellbeing areas they may like to focus in.
Notes
function
When the learner sees things they might like to do, they can click to add them to their notes. Notes can be emailed at the end of the module.
Personalised
experience
The module uses the learners' name (pulled from the LMS, when available) to demonstrate it's about their wellbeing.
Challenging
quiz
The quiz provides assurance for you that your learners can identify wellbeing risks and symptoms and identify ways to improve their personal wellbeing.
Sample page: the navigation hub, linking to each of the wellbeing areas covered and including the learner's wellbeing survey results.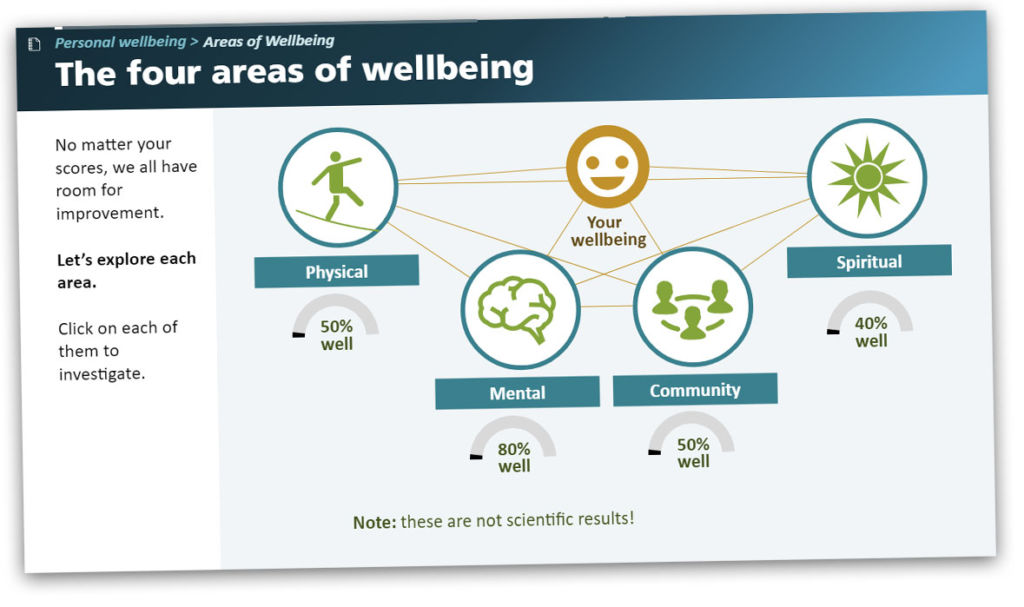 A nice reminder about all the keys of wellbeing and how interconnected it all is
– Anonymous learner
Enjoyed the simplicity of the messages. It was direct and stated all it needed to with helpful links along the way. Well done
– Anonymous learner
Nice and simple with a positive supportive tone throughout
– Anonymous learner
Specifications
20 minute learning time
Light audio and video (YouTube)
Easy rebranding
Storyline 360 source file