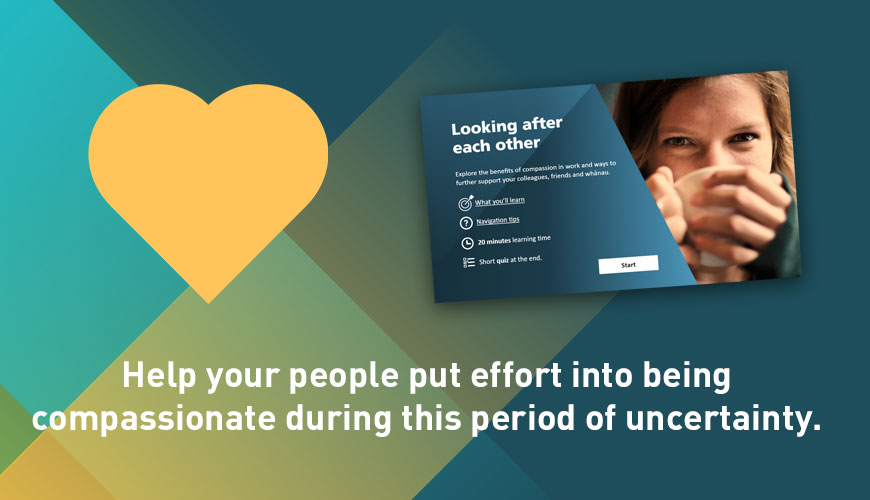 Does your organisation have a stressed and individualistic culture, where care and support of colleagues is unpractised and undervalued? You could be missing out on the huge performance and wellbeing increases offered by encouraging more compassion in your organisation.
The science is clear – highly compassionate groups demonstrate increased resilience, wellbeing, performance and productivity.
Unfortunately levels of self-reported compassion for others has been dropping year on year. If you put people in a waiting room and send in a person on crutches, only 15% of them would surrender their seat. With compassion training that number can jump up to 50%.
Compassion is in us all (and shown as a core value in almost all global religions). Encouraging a more compassionate culture in your business isn't just the right thing to do, it's good for the bottom line. And it's not that hard.
My new 'Looking After Each Other' eLearning module reminds, role-models and 'provides permission' for the compassionate acts so many of us think but too rarely action for our colleagues, customers, friends and whānau.
The world is moving into a period of great change. Your people, their whānau and your customers could all benefit from the wellbeing increases provided when we act with more compassion. My module will help.
Please get in touch to view the eLearning demo.