The Public Service Commission is encouraging all State Agencies to implement Unconscious Bias training. This is to assist in protecting against any bias or discrimination across the public sector, such as in recruitment or remuneration. It's a noble, Just and right thing to do so I am really happy to learn this.
And it's awesome for me too, as I have been fielding more queries about the Blair Learning Unconscious Bias module.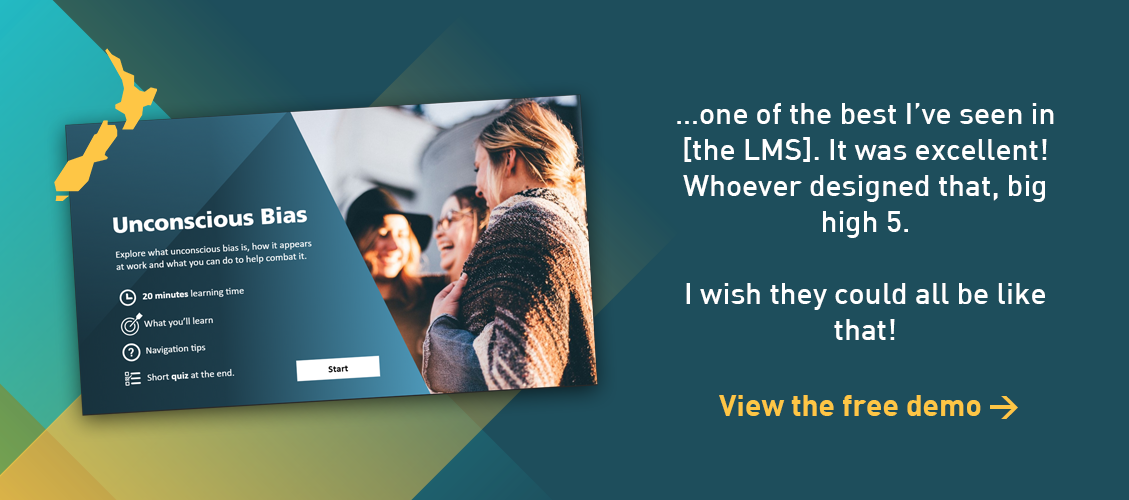 One of the things I am proud of in the module is it's reach as eLearning. I know one moment of eLearning isn't going to affect long-term change, so the module reaches beyond its confines. Learners are encouraged to take IAT tests at home, emailing themselves links for later. I also encourage those who purchase it to consider it's use in a suite of responses to Unconscious Bias. Some ways the module could be used include:
As workshop pre-work, teaching theory before individual workshops that examine actions to take in individual's specific roles and areas.
As Unconscious Bias refresher training, which could be required of managers or recruiters more frequently without the need for organising additional workshops.
As a discussion focus point for semi-guided team meetings on Unconscious Bias in learners' roles.
As repetition training – similar ideas in a different way, contributing to more depth of knowledge for learners who work through it all.
As workshop replacement for new staff or those unable to attend workshops due to time, budget or logistics.
This module got me started on the Blair Learning suite. Being fair is a core value of mine, and as a psychology graduate all this stuff is fascinating and it was a real labour of love. It had to be perfect. I completely rebuilt it twice, and I continue to fine-tune it since. The passion for conveying the material and affecting real change is evident I think, and dare I say, not what you'll find in every Unconscious Bias training resource.
See why learners love the module and HR and L&D teams are are opting for this course after their exhaustive research and demos of the available options. Get in touch for a demo!