Cut your development time to nothing by customising the source files of these quality pre-built eLearning modules. Each module can be tailored to your brand and ready to go in hours, not weeks.
If you want to change things, your developers can work from this considerable head start, or you can work with me to build a bespoke module that perfectly meets your training needs.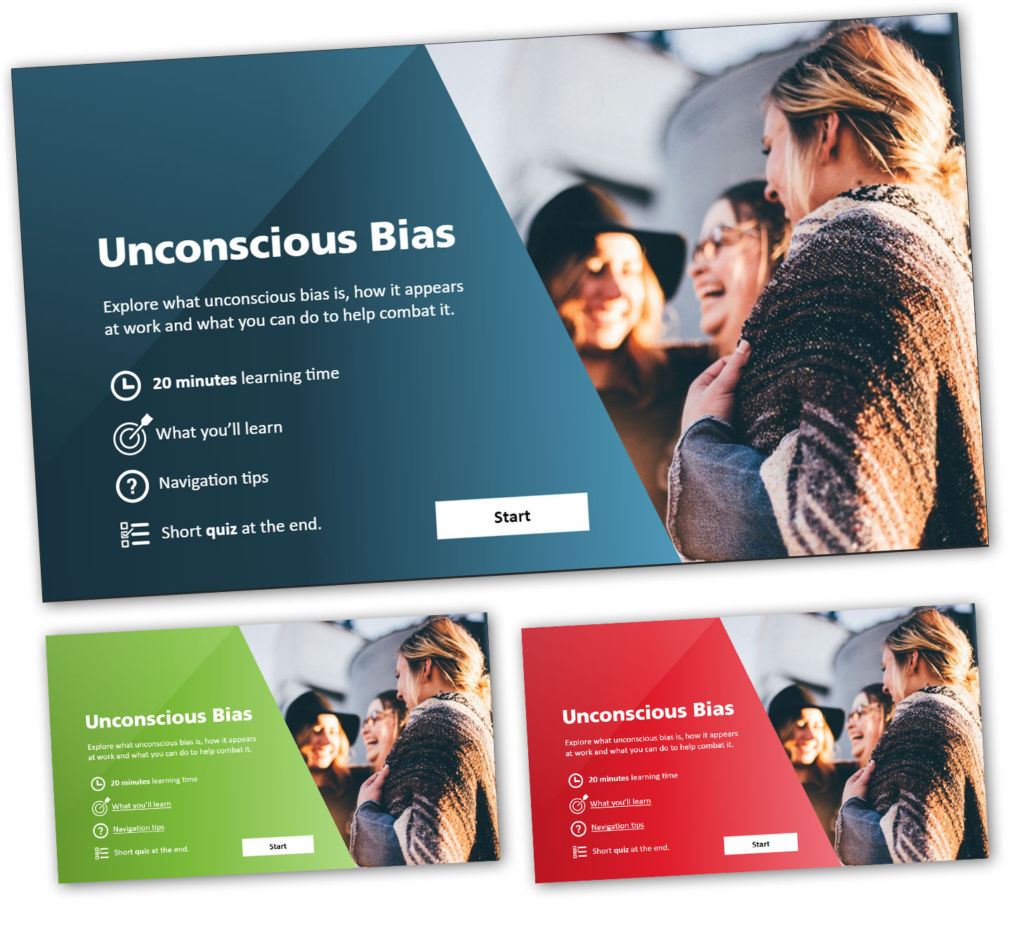 Easily customised
Researched thoroughly
Accessible
Mobile-friendly
Storyline 360
LMS-ready SCORM
Quiz for completion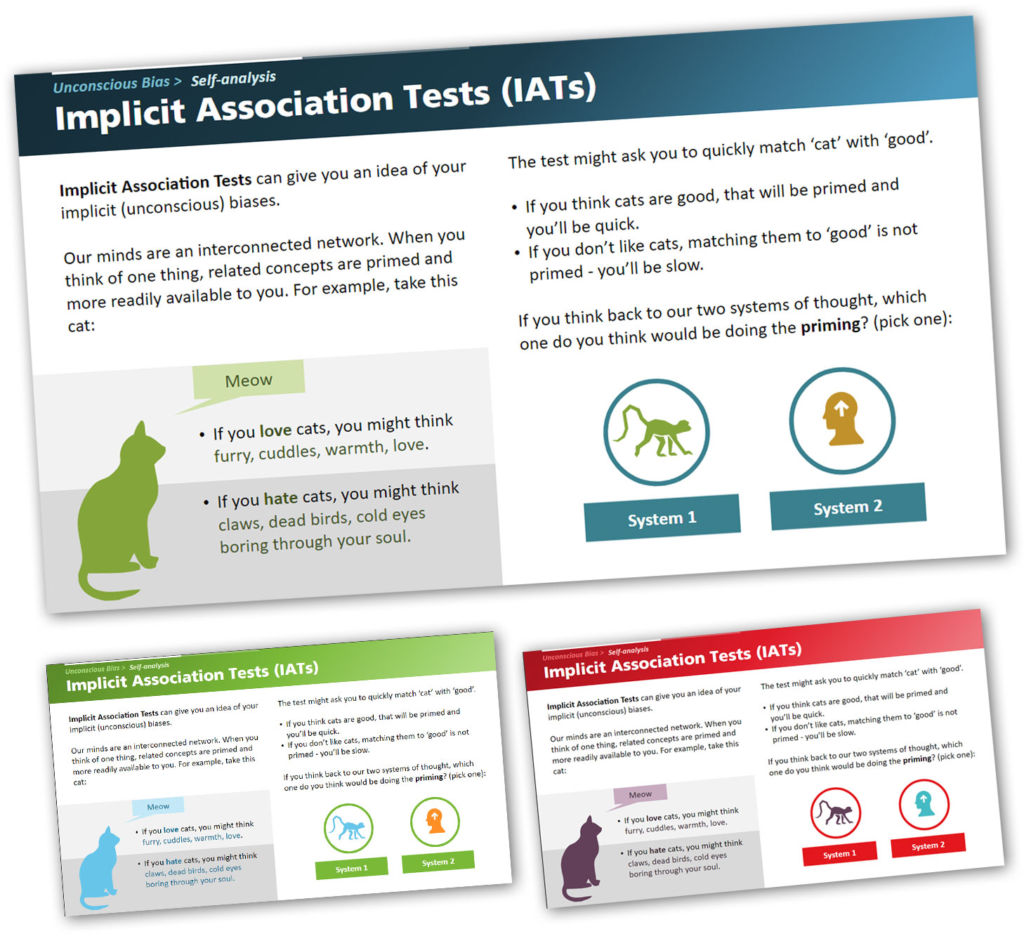 Your module is yours to keep, forever.
You are encouraged to edit the source file with your business scenarios, support, values and style to get the most engagement with the learners in your business.
Modules are sold with a single implementation licence. You can do anything with it, as long as it's only implemented for your business audience and you don't share or on-sell your module.
Basic
Storyline source file
Default brand
Personalised
Storyline source file
Branded to your business
LMS-ready SCORM file
Implementation notes
up to 8hrs edits inclusive
Personalised Plus
Editing beyond 8hrs
$150 per hour (excl. GST)
All prices exclude GST and are in NZD.
Create customised, high-quality modules fast!
Simple to navigate.
Careful UX consideration ensures Continue buttons appear at the right moments in a flow. Learners never get locked in, lost or frustrated and are free to focus their mental bandwidth on the training, not the navigation.
Keyboard accessible.
Learners can navigate using buttons to move between screens, and functionality such as drag and drops have accessible alternatives provided off-stage.
Device-friendly.
Buttons are large enough to use on any device. There's no information 'hiding in hovers' and page navigation via swipe is enabled. Learner experience will be best on desktop or tablet.
Slightly amusing.
On humour the suite follows a lesson from Oceans 11. The humour is likable but instantly forgettable, leaving only the learning as memories.